Our Services – CWB Certified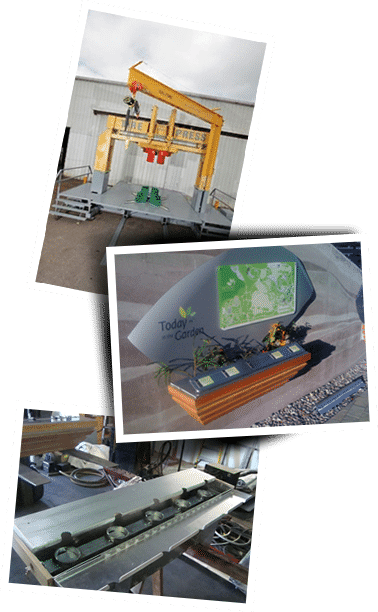 Design
At Absolute Fabrication & Machining Ltd. we can help you create & design whatever your idea, concept, project or prototype needs may be. Our drafting & design team not only have the AutoCAD and solidworks skills, but the experience to help you with your design, and help create solutions for your ideas.
Fabrication
We offer quality fabrication in steel, aluminum, and stainless steels. Our skilled tradesmen are experienced in all areas of metal fabrication from custom light gauge work to heavy steel beams or plate.
Installation
Large or small our on site installation, assembly, or mobile welding services are available to help install any of our fabricated projects.
Metal Processing
Our shop is equipped with profile plate burning, shearing, forming, & cutting equipment. From gauge material to 10" plate our profile cutting table can cut any shape and quantity you need. Shearing and forming capacity up to 3/8".Our HyD MACH S-20 band saw can cut up to 18 1/2" wide, 13" round material or stack material for fast repetitive processing.
Water and laser jet cutting also available.